Colonel John Black slips silently through the night.
He is disturbed,
He's on his way to carry out an unpalatable mission. His orders are clear. Kidnap this strange creature He must succeed at all costs. The cost might include his family. His wife, LaDonna who had left the Gene Cleaning Program to be with him.
He knew nothing of the Gene Cleaning Program then.
He loved his family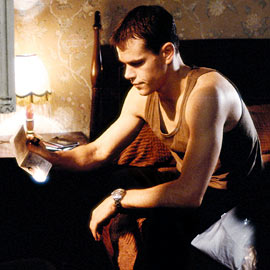 He thought they are my heart.To lose his wife and his autistic son Roblin over this would be a catastrophe.
but as always"Orders, Duty, and at all costs" are his watchwords.
All costs he thought. The love of his wife and son. The lives of anybody unlucky enough to get in his way. In the military "all costs" was taken literally. Black after a lifetime of service was only too well aware of that fact.
He cleared his thoughts and approached the Nursery building.
He is a graceful deadly shadow.
Pulling a set of shears from his backpack he cuts the power. Quickening his pace while adjusting his infrared goggles he enters the building. As he approaches the Nursery he observes two guards through the goggles infrared view.
A Native American from the constabulary and an army private are standing in the hallway.
The private flips his flashlight on. Experienced instincts and ever on the alert Hawk at Dawn whispers "Somethings wrong the emergency generator hasn't kicked in."
The place had been swarming with security earlier. The General had pulled his military people out.
Why?
Night vision crippled , Hawk at Dawn continued "kill that light". He backs into a corner. improving his tactical poition
he prepares himself
The private turns to answer Hawk at Dawn
Black appears at his back and with a quick twist, using his powerful viselike hands, he ends the Privates life. The body slides to the floor.
at all costs......at. all costs. grimly thunders thru his brain.
Hawk at Dawn hears the grisly sound of the privates neck snapping and the body collapsing. a ghastly whispered signature of a killing machine. The sounds brings him to readiness.
The glow of the fallen light was enough to discern the shadow predator. He watches through slitted determined eyes as the operative comes for him. He knows it will be quick either way.
this is not the first combat for either.
Moving with caution Black approaches Hawk at Dawn he notices the deceptively relaxed, professional stance the officer has taken. his battle hardened awareness knows this will not be simple. They grapple, each straining for an edge. both knowing it is a life and death struggle.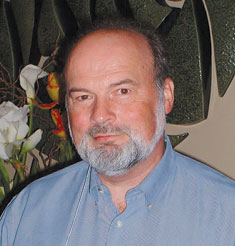 Amel Markem hears the muffled sounds and wakes from dozing in the nursery.
Where are the lights? What is that commotion? He peers through the window in the door.
BLACK !!!!!!!!!! .
He recognizes his old adversary in the glow of the fallen light. What is he doing here.??? he is the Generals Doberman!!!!!!
Amel hated Black. He had stolen La Donna from the program, setting it back a years....he was pleased when they had an Autistic son and rubbed it in to them every chance he got.
Amel lifts the creature out of the isolette..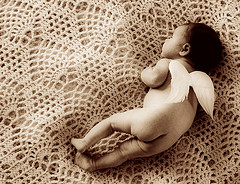 ..he is close to panic,,,,this is a military operation he thought.and He flees through the door at the rear. Nobody sees him go.
Black's attack is brutal, professional, and effective. Hawk at Dawn bleeding from the mouth and nose grimaces but does not feel the pain.
Black his Adrenaline surging applies his whole strength to a striking arm. He feels it snap......but still moves forward to renew his attack.
The arm is a desperate sacrifice on Black's part. Hawk at Dawn is too skilled to be beaten without an unexpected move. Hawk at Dawn leaves himself vulnerable to a claw strike.Black tears his throat out. Black has finally applied the fatal blow. His throat crushed Hawk at Dawn collapses,
his last thought too is protect ......AT ALL COST
Black staggers into the nursery only to find an empty isolette
.... his throbbing arm is broken.
he's killed two men...
and still Failed his mission.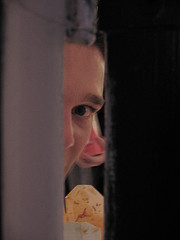 He retreats into the night in shame
thank you Roger for all the time and effort you put into creating this character and writing this post....Natasha