the only ones who weren' t confused by this special birth was the RED MAN.....mythology and oral tradition from many tribes were woven together to create a clear picture of the Native Americans destiny....the RED MAN'S creator.....whether he was called Walken Tanken or by any other name had sent the messingers thruout time ....
just as the messingers of every other faith had put in their appearance....so had the RED MAN'S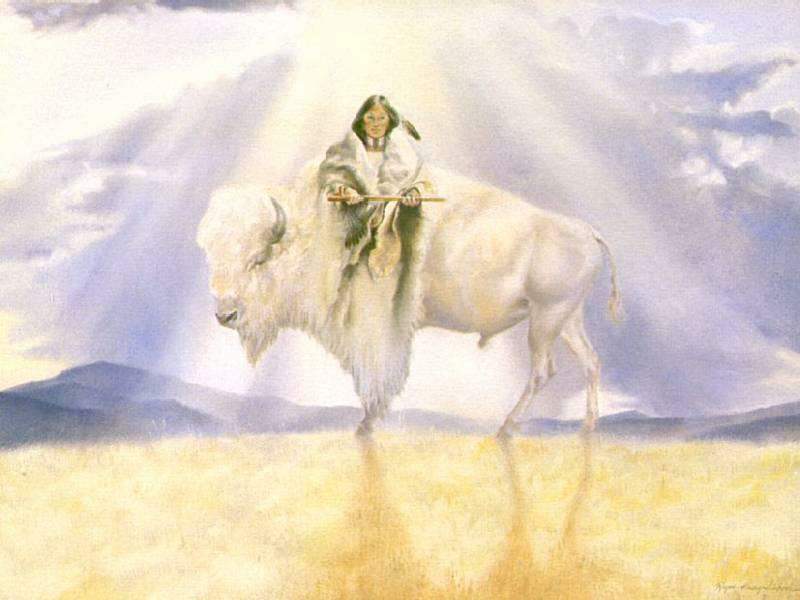 White Buffalo Woman had come to walk the circle
and explain the pipe
Sky Woman had come down
to bring down the needs for earthly creation...
and bore a child who tranmuted into a winged creature
and flew over the circle and made it bloom
and become rich with the people needs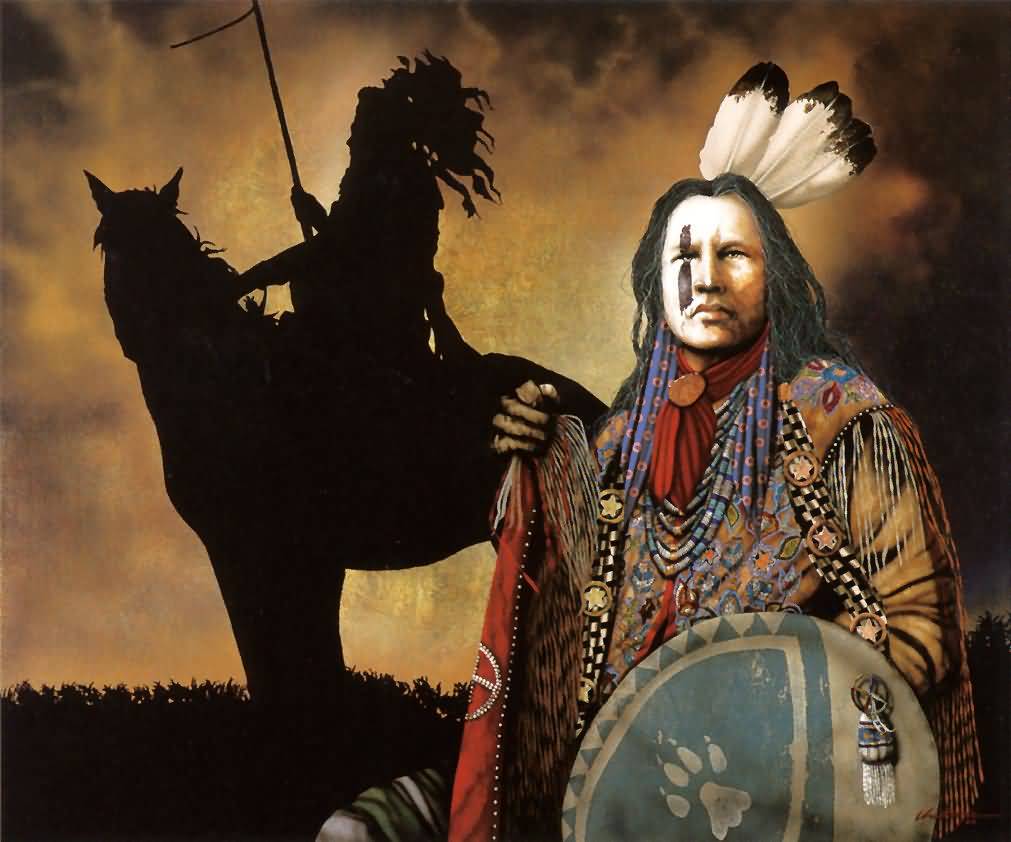 Ghost Dancers incorporated a returned savior from Christian teachings....and danced 'til they dropped in a frenzy of deathlike urgency to bring the sacred eagled feathered one to save the RED MAN'S race
native totems...stories....all had become clear...now that Sarafem was born.......Natalynn had become the new "Blessed Virgin"....bringing forth one that had never been born before....no matter that geneticists had assisted....destiny was in play....the truth of their mighty heritage had shown itself.....
NO ONE COULD SAY OTHERWISE
AND ALL WHO MIGHT
WOULD BE DISMISSED AS NAY SAYERS
THE CHRIST HAD PERFORMED MIRACLES
HEALED THE ILL....RAISED THE DEAD.....FED THE 5000
WITH ONE FISH AND TWO LOAVES OF BREAD
but Sarafem had wings
she wasn't human and she could fly !!
WHAT MORE COULD SHE DO ???????
ONLY TIME WOULD TELL