from time to time i take a little intermission and place a poem in this book...perhaps relating to the scenario...perhaps not.....i'm choosing to take that break today.....and properly introduce you to the person who helped me round out my Canadian mystery mans character
and develop some characters that heretofore had not been part of the plotline.....i have laughingly said to friends who read the book that i call the the Canadian NORM...so today i'd like you to
MEET NORM
i think after reading Roger's new poem you will see how valuable his collabaration has been........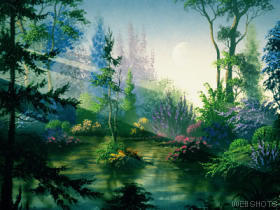 We Come upon our
Mountain Meadow, My
Sweet Love and I.
A Day For Miracles.
The Day is Effervescent.
Sun... A Breeze and
Wild Flowers in Many Colors.
We Spread our Blanket and
I Look Into My Love's Eyes.
She has that Peculiar Look
Women Sometimes Get.
As if I were a Puzzle
To be Solved
I Lean in and Gently Kiss her brow.
I Kiss Her Lips and Feel Her
Glow Through that Hot Touch.
Her Look Changes to one of Gentle
Amusement.
She is Sure of Her Control
My Own Gaze is
Full of Good Humor
I Know the Promise
of the Day.
gentle smiles are given
and Received.
Her Yielding Body Is
My Treasure on This day.
My Hands Lips and Glowing Body
I use to Start This Graceful Dance.
Every inch is Explored.
I Kiss Her Offered Neck
I Reveal Her Proud Breasts
and My Kiss Lingers.
I Feel the Taunt Hardness
on My tongue.
Lips Follow Hands.
Her Mound is Smooth.
I Dip and Taste that
Heady Nectar and Tease Her
Emerging Sex .........
She Seals Me to Her
and I am Proud.
I Linger she Shudders.
The Passion is Sweet.
When Shudders Pass
and She Releases that
Passionate, Sensuous Sweet Seal...
I Grin.
For Now I Know It Starts
.
She Gently Urges Me
to My Back
Her Hair is Feather Like
on My Sensitive Skin.
More Kisses a Caresses
Now to Speed the Dance Along
Her Form
is a Delight to My Eye.
My Own Hands are Roaming
Cupping Exploring. My Breath Quickens
and My Response to Her
Loving Ministrations is True.
She Slowly Sensuously
Enfolds Herself
upon Her Creation.
The Feeling of Her Center
Wet and Petal Soft is Exquisite.
She Slowly Builds a Rhythm
Her Hair is Shining in the Sun.
Her Scent Intoxicates Me
as Nothing Else Could.
The Rhythm Builds and Slows
My Joyous Queen Has
Solved Her Puzzle.
The World Fades
She Brings Me to the Edge
My Passion is All Encompassing
Only to slow and repeat her task
My Universe is Her Body
My Passion Is Becoming Desperate
When Assuredly I can Take no More
She Repeats it One More Time
Then with Eyes Full of
A Great and Passionate
Fire she brings me to
Release from This
Sweet Torture
at the Edge of Pain.
At Long Last She brings
Me to this Miracle
the Storm of my
Passion Pulsing
Thrusting Home
My Need is Great
My Neck Arched
Every Nerve Engaged
and so Released
from Silken Bonds
I Feel I Am
in Heaven.
As Our Hearts Return
To Rest
I Hear Her Sweet Laughter
Her Joy Apparent She says
With a Devilish Grin
"Oh you are a Naughty Boy!" and
Kisses me with Happy Passion
Then Whispers In My Ear
"My Sweet Knight
Perhaps Next Time -
I the Violin and you
The Maestro?"
I reply a randy glint in my eye
"At your Pleasure My Love
Always and Forever at your
Pleasure"

to continue read next post