he didn't know when it had begun....it was early on tho....early in his chilhood in Iowa....he followed him about...learning....simple lessons at first ...small wisdoms related...between a father and son...in the native Iowan tongue....did speaking with that voice have more significance ?????
once he asked Kenye Rambucho
about his native language..... how he said certain words and phases...... and how they translated from English to ZULU....
smiling Kenye told him that the phase "far away" in Zulu translated to "the distance at which you can barely hear a softly crying child"
and yes he thought ....it makes a difference........
for his language too called up visions.... visions that were clearly understandable....he never went to American Schools and was easily lost in the round file of children with tribes no longer concidered viable....
when he stood on the 4 Corners REZ in all his Iowa Shaman regalia....he knew he was honored and looked up too.... more then Shamans of the tribes in that area
because of his superior understanding of the mythology and belief of all the tribes in North America...
his willingness to learn their languages....counsel at their fires...his capability to knit the various beliefs together....follow the threads....find the paths as they veered away and came back to cross one another....his vision discerned those crossing point.....and knitted the world of early human myth and recogning together...
he was called "Walks in Two Worlds by the WHITES at he REZ....but the native people called him "Walks in Many Worlds".....for indeed that was what he did....
when he was younger he questioned the notion that perhaps in this endever his feet might no longer touched the ground...the native peoples here turned to WHITES laughed at him....he knew they sniggered at him behind his back....to them he was just a man who carried a worn medicine bag....rattles and a small drum...wailed into the night in a language none of them could understand...
for most of them couldn't understand or speaks their own language
~*~and because of this they~*~
~*~floundered around in the world with no real tribal identity~*~
now this creature had been born
the ghost dancers had stopped dancing
and begun their jubilant celebration
it was the return of the Red Messiah for them
long before foretold thru the native re-telling
and re-writing of the Book of Revelations in the Bible
they had no thought of the any other possiblity
that this creature was not a guardian of light
but may be an entirely different persona.....
theywere already elevating it's existence into the worshipful range.....
but then many other faiths had done that before hadn't they...had revelations down thru time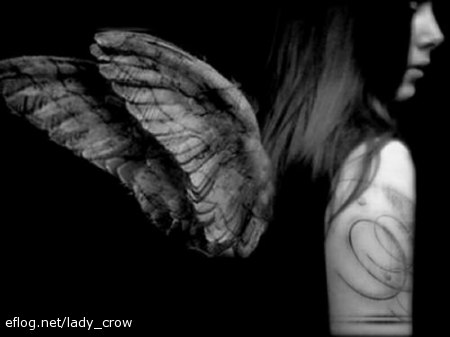 yes they had always seen what they wanted to see......be they Christians...Muslims...Hindus...or any faiths that speak of some returning one
did their shadow unconcious willed them to see it this way ??????
"Walks in Many Worlds" was not confused by this perception...because he had tranmuted his dark shadow person into pearls of wisdom over many years of study and exploration
so he was not confused by
the false thinking about the creature
altho for now he didn't know the REAL truth of the thing