the coast was quickly receding..... it slowly became a dim reflection of water and greenery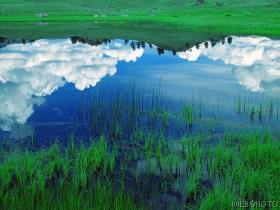 once over the Mt Hood area only a treeless burnt umber landscape would show itself and desert would be the menu of the day until they landed at the 4 Corners REZ...
the Columbia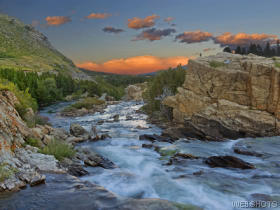 and Snake Rivers rushing wildly to seek greener pastures...and orange sunsets
the canyons veiwed from the heights looking far too like trails that enormous ants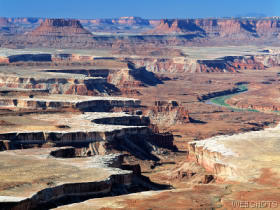 ran thru..
even insects were looking for a way out of the heat and dust
the Canadian was not unused
to landscapes seen from above
Walks in Two Worlds
chanting was getting on his nerves....it was really time for him to find out what this was all about...he may never get back to the Makah REZ and his Stang would be found there many years later sitting in the parking lot rusting......
the tatooed guy should be here...at least he made She Takes Wing laugh......he looked over at the front area of the 'copter and motioned Natalynn's sister to come back to his area.......
she came toward him smiling....he was surprised...
and unexpectantly he felt his face break into a smile too
this was an occurance that didn't often happen...
"this trip is very dangerous eh" he said
"yes" she said... and the smile began to slide from her face
"and i am" ????
"very important" and a shy smile
and her lowered lashes made his heart beat double time
my heart...my heart..it's throbbing...
he recognised the feeling....
...yes...it had happened before ...
but that was long..long..ago...

to continue read next post