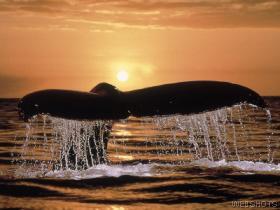 ..."look Joseph" Natalynn exclaimed "they're still coming up from Baja"
"always a few stragglers" Natalynn's husband replied.....the vision of that whales tail accentuated by the setting sun over the Pacific was like an instant shot of enthusiam into the lives of the Winningways....
they were beginning to finally feel free of the 4 corners REZ...all the turmoil they had been experiencing there....all the restrictions.....the ominous intrusion of the medical community into their lives ....
she had recieved one call on the way from her Neonatologist Queenie Shambala....
just touching base Queenie said.....how was she feeling...was the baby still moving well.....were there any changes in her pregnancy she wanted to tell her about.....Queenie ended the call with "be careful and keep your eyes open for strangers".....
strangers ???
the next morning as she strolled along the beach Natalynn saw a stranger.....sitting on his haunches....turning something over and over in his hands...eyes looking distantly out to sea..........
as she approached him he put his hand up to shield his eyes and looked her way.....she thought about turning around and going the other way but this laconic stranger looked pensive but not foreboding....
and her unborn child's fluterring urged her on
"you have the star" he called out over the sand....
the star what in heavens name did he mean.....he motioned to his shoulder...and she began laughing and made her way over to him.......
"yes....have you seen it before" ???
"a woman on a motorcycle"...he replied
"then you have met my sister.......how and when" ?????
"brought her down from Canada...hitching"
"and where is she now" ???
he raised his hands and swirled them around in every direction signifying he had no idea where his wanderlust companion had flown.....
Natalynn began to laugh even more...."she is well named"
"does she have a name".... the slender fellow asked and his eyes crinkled with silent laughter......
oh yes...she has a name...it is Bird Takes Wing
"well she flew by on that motorcycle"....
"she'll be back soon...she knows to meet me here...it's hard for her to settle in any place for very long....you didn't get aquainted i suppose"
"not really" he said
but you are waiting ???
waiting....was he waiting ???
...if he was he wasn't aware of it...he was just cruising...up and down the coast....taking it in and storing it up for leaner times...times when the snow would be deep and unrelenting....and thoughts of top down cruising would be the thing that would sustain him......thru another weary winter...
as he was driving down the coast...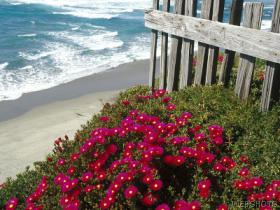 he had seen her on the beach once more.....the motorcycle there but the tatooed man not in sight......as usual sitting reading again...
he hadn't gone down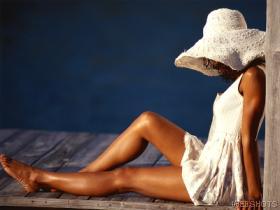 altho she looked terribly fetching in her swim dress....lithe and lovely leaning against the pier of the wooden walkway below.....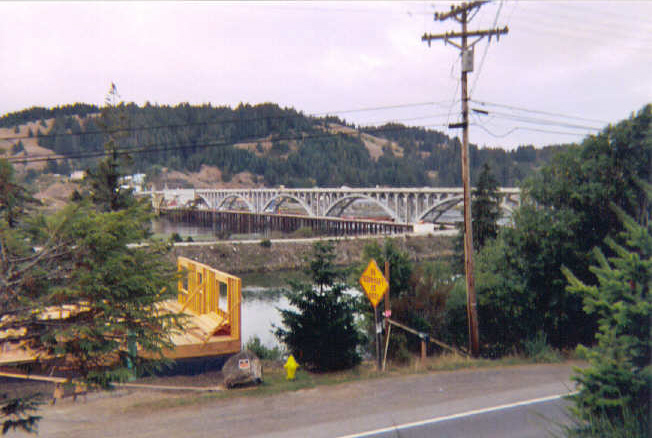 he drove a little further down 101 to Gold Beach...and as the afternoon wandered into the glomming....
he turned back to head north again....before the dense fog that area was known for began to creep in to the shoreline....to soon it would make the roads wet and visiblity so poor it would make it impossible to travel any further....at times you couldn't see your hand in front of your face along this treacherous narrow winding cliff road....he shifted down and hurried up the coast....the Stang easily taking the curves and holding the shoulder of the road....he stopped once to get out and put the top up....against the wetness quickly coming on....
for him the romance of the road during times like these was overwhelming....
why he swung back in to Neah Bay he didn't question....it was just the car taking him there....
but now a question had been asked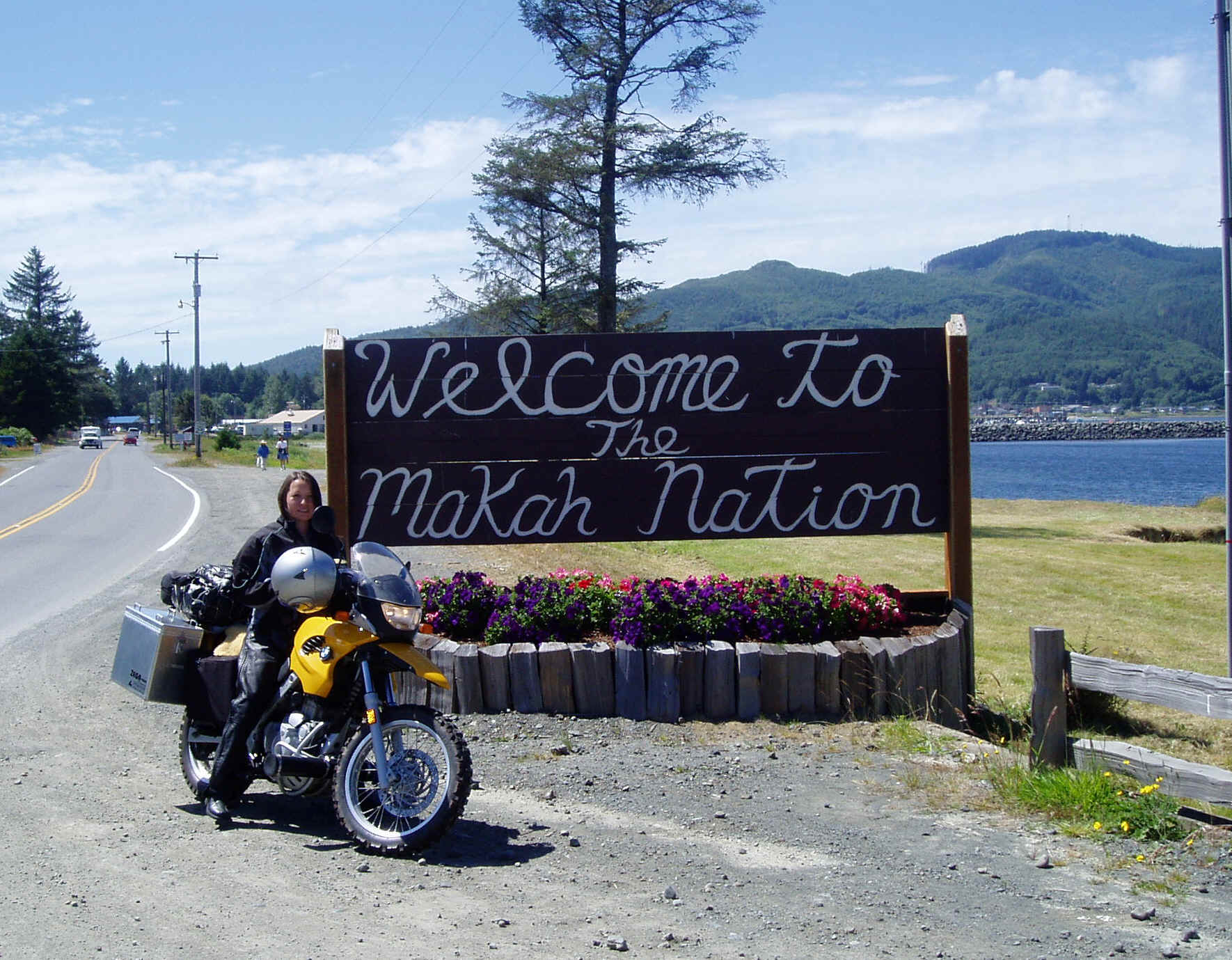 he' seen her once coming out of the road ...alone on a cycle...on the road leading into the Makah Nation
was he waiting ......her sister had asked.....
he was waiting for something he now realized...but for what he wasn't sure.....
Natalynn's child continued and intensified the fluttering.....trying to reach out and thru to connect with this person Natalynn was speaking to.....and she began to realize that....
you must stay then..and continue waiting
are you sure she's coming ???
"yes she will come"
and as she walked away Natalynn's child stopped fluttering.......

to continue read next post