in the 6 weeks that Kenye had spent comparing Natalynns fetuses DNA structure to any and all species on earth.....Queenie Shambala had come into the lab on one or two occasions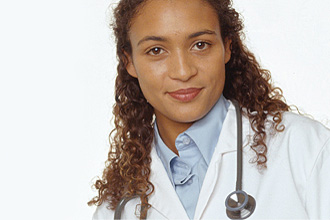 they were just cursory visits.....about some of her patients....5 of her patients were pregnant with the 3rd genecleaning procedures....all of them.....some as early as 18 weeks had been called in to have aminiocentius procedures....she hadn't ordered them....nor had Dr Serena Wingate......she wasn't surprised after the shock of Natalynns unusual ultrasound but....Natalynn hadn't had one so she was concerned that Dr Markem was acting out a very overkill behavior.......
nothing unusual had come up on any of them......
when Kenye Rambucho approached her one day while she was there talking to another tech....two forces were in play as he ambled over to see her.....
one.... was a nagging feeling that something was wrong because she hadn't come to see him......afterall his testing was more confusing and extensive then any of the others.....
two........he was attracted to her...and finally had a valid reason to interact with her.....
"Dr Shambala" he said "do you know of any reason that Natalynn Winningway aminiocentious would be so strange" ???
Queenie felt her legs start to shake and sat down quickly before Kenye noticed...."have you come to any conclusions yet Mr Rambucho....when was it done??????...
i don't seem to remember.....it was quite a while ago wasn't it.....i haven't received any preliminary results as of today.....
it never occured to Kenye that the chief of neonatology wouldn't be aware of the amnio....so he rattled on as if all he had to say wasn't priveleged imformation.......Queenie braced herself
"let's see" checking the chart "it was 6 weeks ago today....and i still haven't traced the origins of the genes and chromasomes to their clear cut species yet......at present they're showing more and more bird chromasonal patterns.....lot's of hollow bones chromasones....how could that be Dr Shambala" ???????
"we're concerned about that too Mr Rambucho....but the growths".....
"What growths" Kenye asked.......it was then that Queenie knew that he had not been priveleged to the whole scenario either.....she wanted to believe he could be an ally in her understanding...so she pushed thru her fear to reveal more.....
"the fetus has some kind of attachments on her back" she said
"where are they" Kenye asked......."in the scapula area" Queenie said
"they must be wings".....Kenye said
and finally....there it was....out in the open.......
"but that can't be possible" Queenie said.... her head reeling.....
"DNA doesn't lie Dr Shambala......of course all of my results are not completed yet....do you want me to report my further testing to you" ????
Queenie sat and had all the emotions and fear she that she had suppressed rush over her....WINGS !!!!
MY GOD........WINGS !!!
nothing like this had ever happened...no wonder Markem was acting the way he was......his Chief of Genetics position and his head for that matters was on the block....maybe Natalynns fetus should have been aborted.....this was truly a medical blunder and a horror....a monster is going to be born in 4 to 6 weeks....
but Dr Queenie Shambala was wrong........

to continue read next post