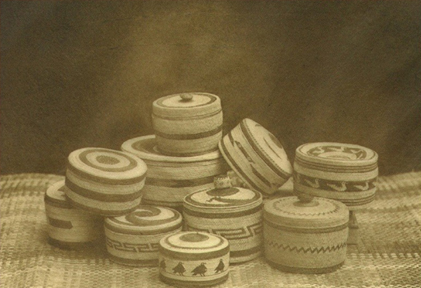 and so for that generation imperfect baskets were woven......
and what was not understood about living trickled thru them like water before they reached their goal....
the path from the water of graceful life to the home of centered self.....was watered.........
.....and the path taught the lesson.....
with tiny green and growing things coming up along side it....
such small growings at first...but slowly enlarging into a resilient...colorful... breathtakingly lush landscape....the path thru the forest was less fearful now....not depending on the poorly scattered breadcrumbs of another time.......
when Natalynns mother decided to honor her husband and correct the influence of her own mothers alcoholism and have her daughter gene cleaned....as her husband had been......she had hope for the first time the the past could be put behind her.......
and it was...
but a new past...more glorious then the first
was now submerge in water but soon would be emmerging.....
what had they been these Makah people in the long distant past....????
before the White Mans ways had robbed them of their unknown birthright......
what had they been...and what were they soon to become again...??????????
this was the promise of Natalynns unborn child...an old face in a new place...as in former times when special births occurred would the truth of the thing be welcomed and recognized....
"no one is a prophet in their own land"....would this truth of more then 2000 hundred years ago still be true
they turn on those special ones....they always had....they fear them and kill them...disbelieve them and hung them on crosses.....only revere them when they were dead...and safely gone.....
how interesting was the phenomena of how easy it is to accept the dead one...and be terrified of the live one.......THE CHRIST....the Greek word for messenger......
yes..yes...the Greeks were right...kill the messenger !!!!!!

to continue read next post